NORTH DOWNTOWN ATHENS REDEVELOPMENT
ABOUT NORTH DOWNTOWN ATHENS
The North Downtown Athens Redevelopment, formerly Bethel Midtown Village and College & Hoyt senior community, will create a vibrant residential community at the northern edge of Downtown Athens, Georgia. Through a public-private partnership with the Athens Housing Authority and with support from Athens-Clarke County Unified Government SPLOST 2020 funding, the redevelopment will preserve deeply affordable housing, expand workforce affordable and market-rate housing downtown, create new city blocks, and connect the community to transportation, public greenspaces and the activity of downtown Athens.
Our team appreciates the input from residents and community leaders in shaping the vision for a healthy, sustainable, and affordable community. Learn more and follow our progress below.
Replacement of Deeply Affordable Units
The redevelopment will replace all existing 183 deeply affordable units at Bethel, ensuring existing residents continue to pay no more than 30% of their income toward housing costs. There will be no loss of deeply affordable units.
New Mixed-Income Community
Over multiple phases of the redevelopment, the number of units affordable to households with incomes less than 60% of Area Median Income will approximately double. New market rate units will be integrated with affordable units.
New Greenspace
The redevelopment will create a variety of neighborhood greenspaces including public park spaces with connections to the Oconee Greenway trail network and convenient access to nearby Lay Park, as well as outdoor amenities private to residents.
Enhanced Connectivity
New street networks, sidewalks and landscape design will create better connections to Downtown Athens, surrounding neighborhoods, local services, and transit.
Honor Local History
The North Downtown area was once known as Lickskillet and The Bottom, and the redevelopment process will engage with residents, neighbors, and local organizations to find thoughtful ways to integrate the legacy of the community, its residents, and development history.
LOOKING BACK
The Redevelopment Plan was designed based on a year of community outreach with Bethel and College & Hoyt residents, North Downtown stakeholders, local leaders, and the broader Athens community.
Learn more about the year of community outreach, design concepts, and public review.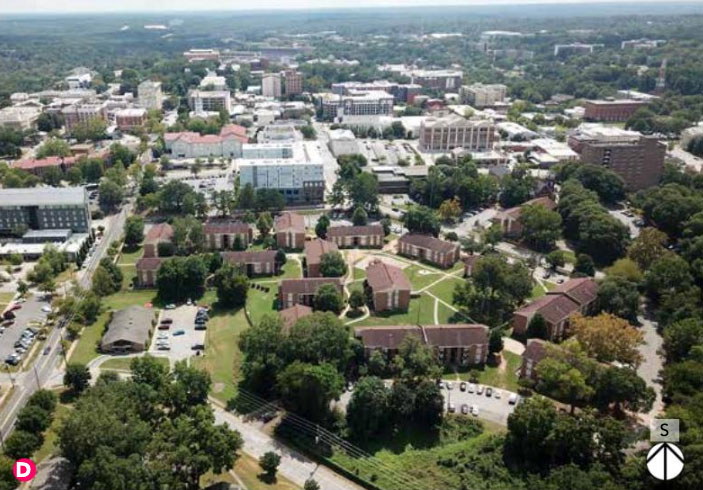 INFRASTRUCTURE
WORK COMMENCED
EARLY 2022
PHASE I RESIDENCES
BEGIN CONSTRUCTION
SPRING 2023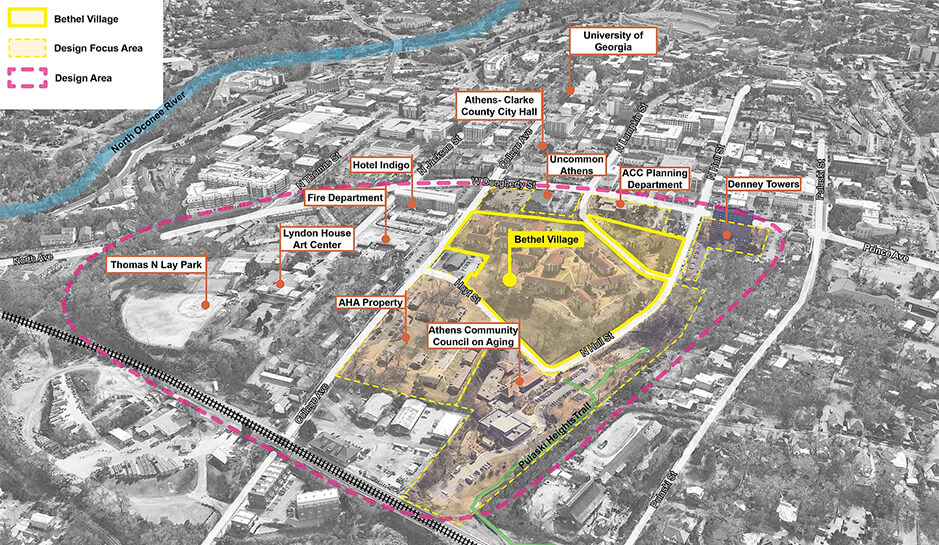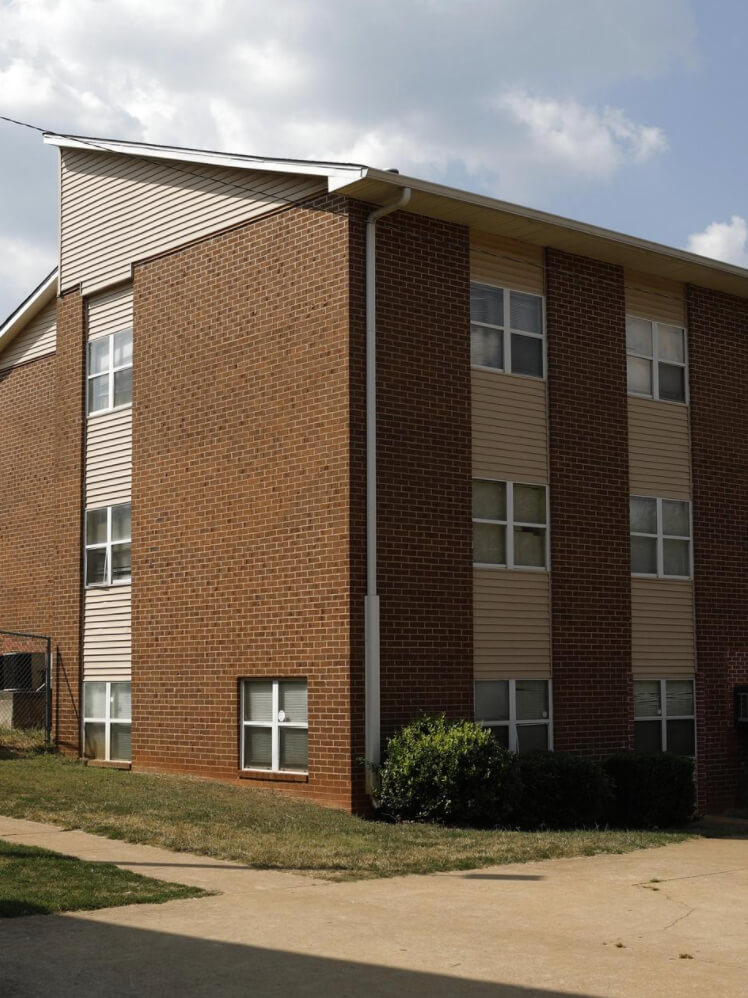 Research, community engagement, and curative connectivity combine for a vision of thoughtful urban design.
PROJECT PARTNERS
The North Downtown Athens Redevelopment is a public-private partnership between Athens Housing Authority, Athens Clarke County Unified Government, and developers specializing in affordable and mixed-income housing. The project is supported by a team of design, technical assistance, and master planning consultants.